2022 Candy Stripe Classic
March 12th – 13th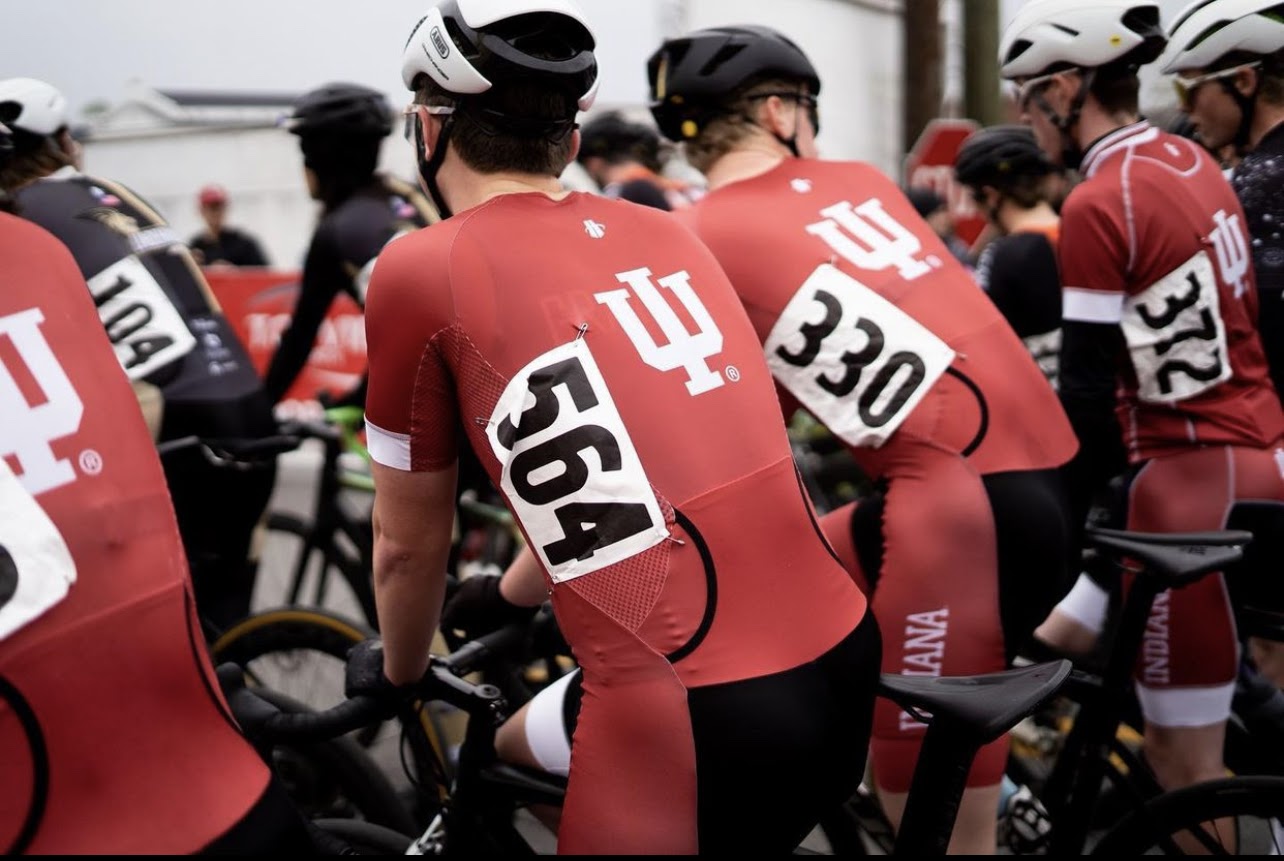 Bloomington Velo is co-sponsoring the 3rd annual Candy Stripe Classic with the Indiana University Cycling Club! This event is a two-day bike race for collegiate bike teams.
The first day (Saturday, March 12) will feature a road race and team time trial in Morgan-Monroe State Forest. The second day (Sunday, March 13) will be a criterium in the Purple Lot of the IU Athletics campus.
---
Spectator Parking
Parking for the road race is available North of the Morgan-Monroe State Forest entrance on Old State Road 37 (just West of Forest Road). Team busses will park on Bean Blossom Road to access feed zones.
Parking for the criterium will be available in the White Lot (Gate 8) of Memorial Stadium.
---
Course Maps
---
Team Time Trial
Saturday, March 12
CANCELLED DUE TO INCLEMENT WEATHER
| | | |
| --- | --- | --- |
| 8:15 AM | All Categories (Men's + Women's) | 5.6 mile course |
Road Race Schedule
Saturday, March 12
CANCELLED DUE TO INCLEMENT WEATHER
| | | |
| --- | --- | --- |
| 10:30 AM | Men's C | 42 miles |
| 10:35 AM | Men's D | 28 miles |
| 10:40 AM | Women's B/C | 28 miles |
| 1:00 PM | Men's A | 70 miles |
| 1:05 PM | Men's B | 42 miles |
| 1:10 PM | Women's A | 42 miles |
Criterium Schedule
Sunday, March 13
UPDATED RACE SCHEDULE DUE TO WEATHER
| | | |
| --- | --- | --- |
| 10:30 AM | Men's C | 30 minutes |
| 11:30 AM | Men's B + Women's A | 45 minutes |
| 12:45 PM | Men's D | 30 minutes |
| 1:30 PM | Women's B/C | 30 minutes |
| 2:15 PM | Men's A | 60minutes |
---
Race Flyer